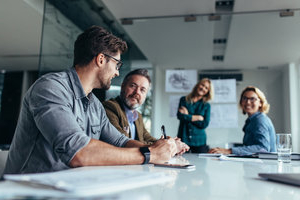 Providing our clients with an astounding experience
Taking Businesses To New Heights
If you're looking for a premium Advertising Agency — that's ZONE. We're committed to providing clients with an amazing experience that takes their business to new heights.
Logan Brand
CEO
C & T: 801-634-6123
logan@AdTheZone.com
Ed Brinton
Marketing Director /
Web & Design
C & T: 801-641-0789 ed@AdTheZone.com
Greer Brand
Customer Experience Manager
C & T: 801-865-3989 gabrand@AdTheZone.com
JG Spooner
Social Media Manager jg.spooner@AdTheZone.com
Chynna Mela
Social Media Manager info@AdTheZone.com
Louise Killpack
Print & Digital Marketing Sales
C & T: 801-722-4627 louise@AdTheZone.com
Sarah Fox
Accounting
M: 801-801-593-2296 accounting@AdTheZone.com
Sales Staff
Social Media, Webdesign, SEO, Branding & all other Digital Marketing Services
M: 801-593-2296 sales@AdTheZone.com
Darren Bailey
Videography info@AdTheZone.com
We have absolutely loved our experience with Zone Advertising! We had them put together a social media advertising package that included SEO optimization, AdWord management, and Facebook marketing management. The level of honesty, transparency, and professionalism has far exceeded the prior 3 agencies we worked with the last few years.
— Dustin Christensen, Owner of Wasatch Trimlight, 5 Star Google Review
Our Team will create a comprehensive Marketing strategy for you. If you're wanting a more robust business and marketing plan we have the team and the skill to give you exactly what you need.
Contact Us Today to learn about our custom Marketing Services.
Get Our FREE Social Media Report
"How will the recent changes to social media impact my business?"
Find out how you can grow your business through targeted social media marketing.